Faux Malachite Pedestal or Column in the Style of Piero Fornasetti, ca. 1960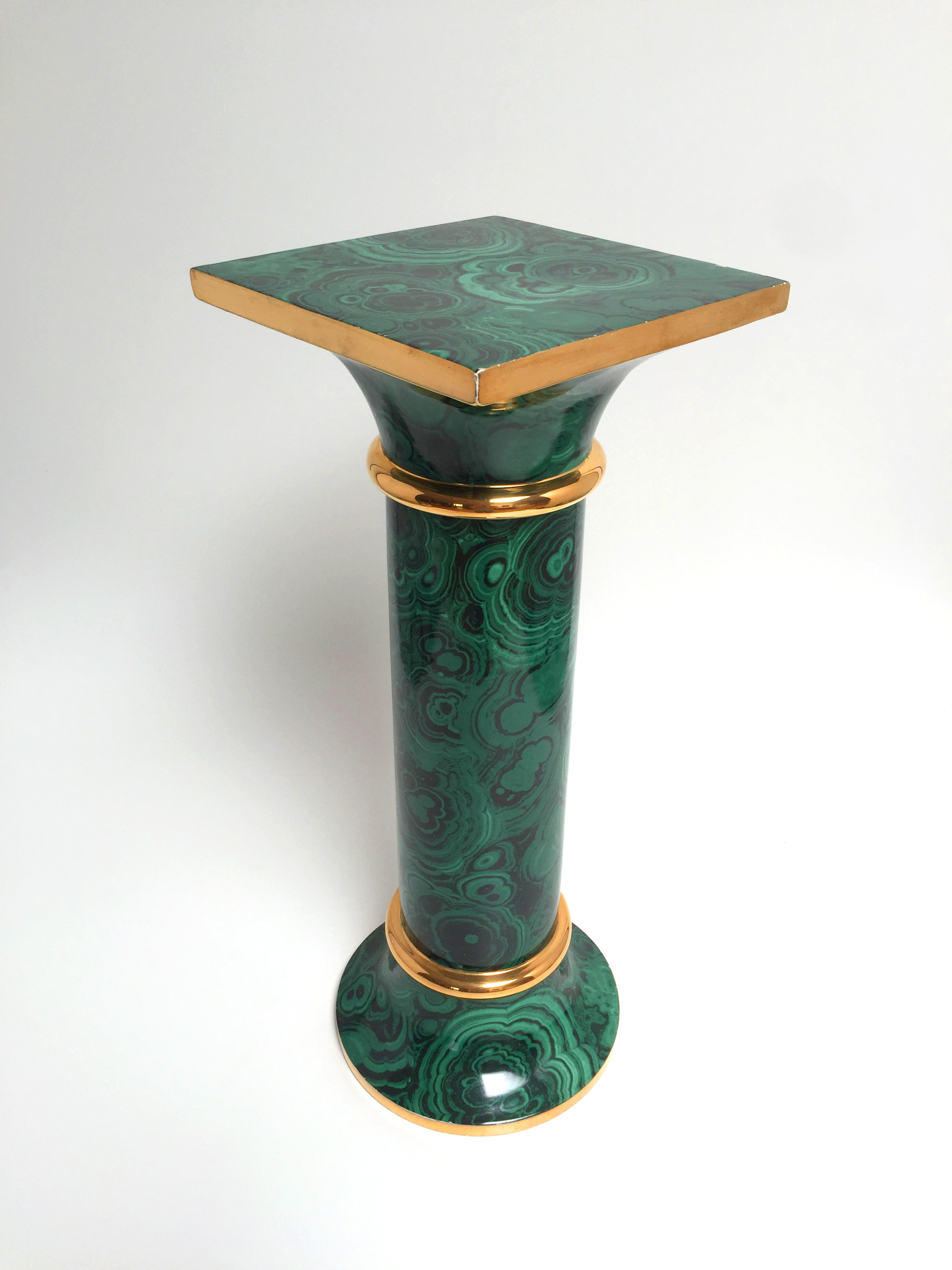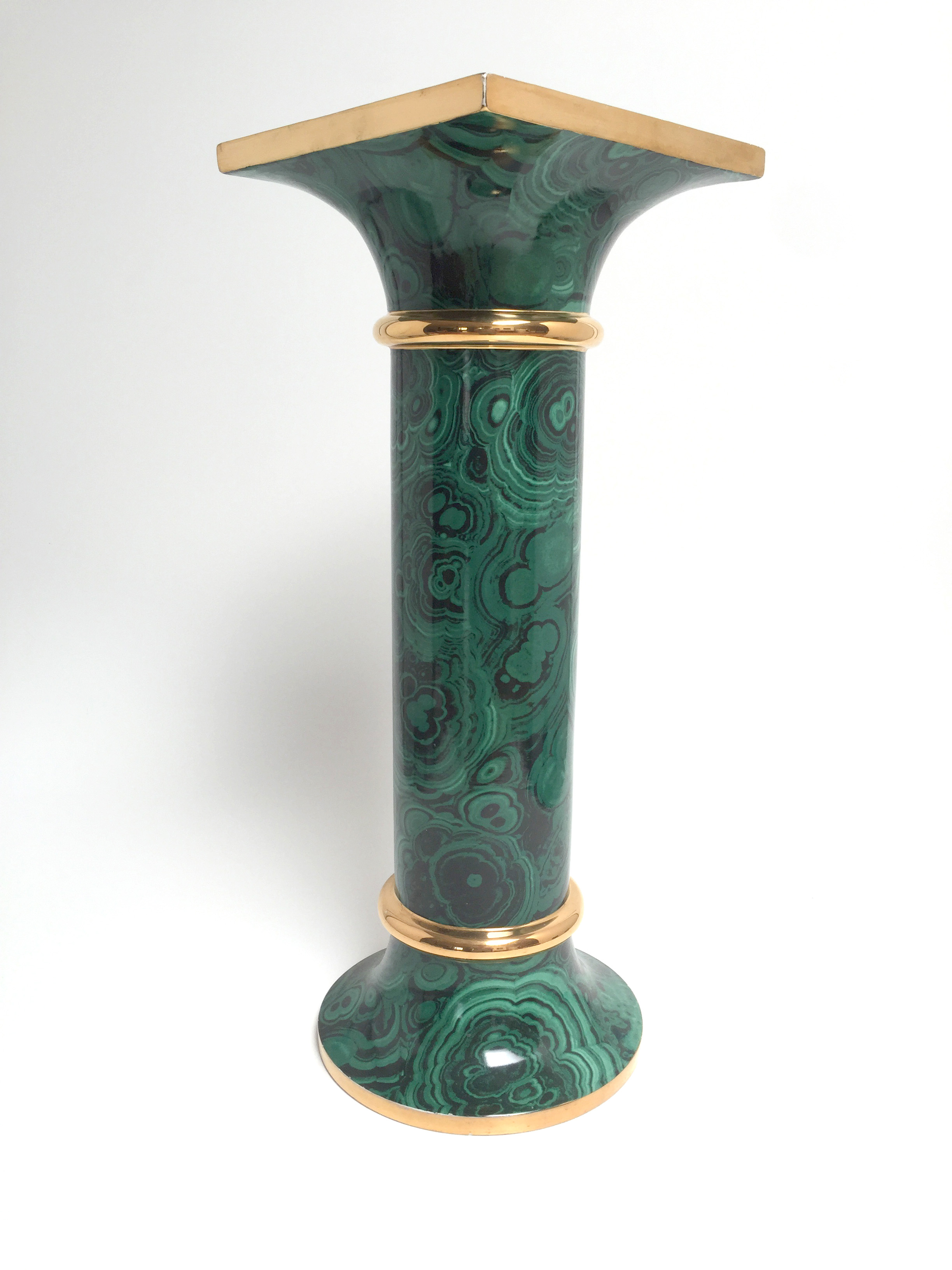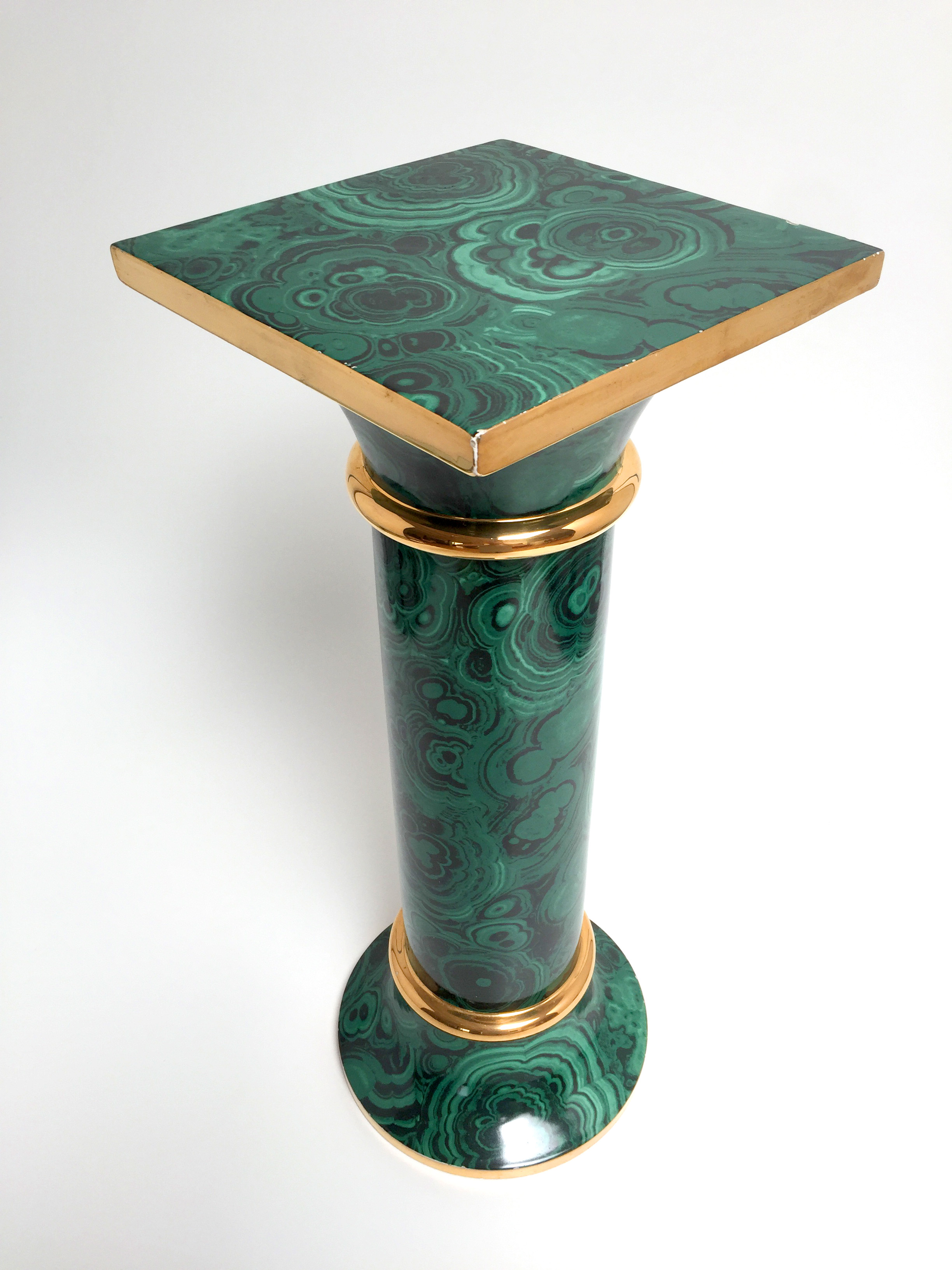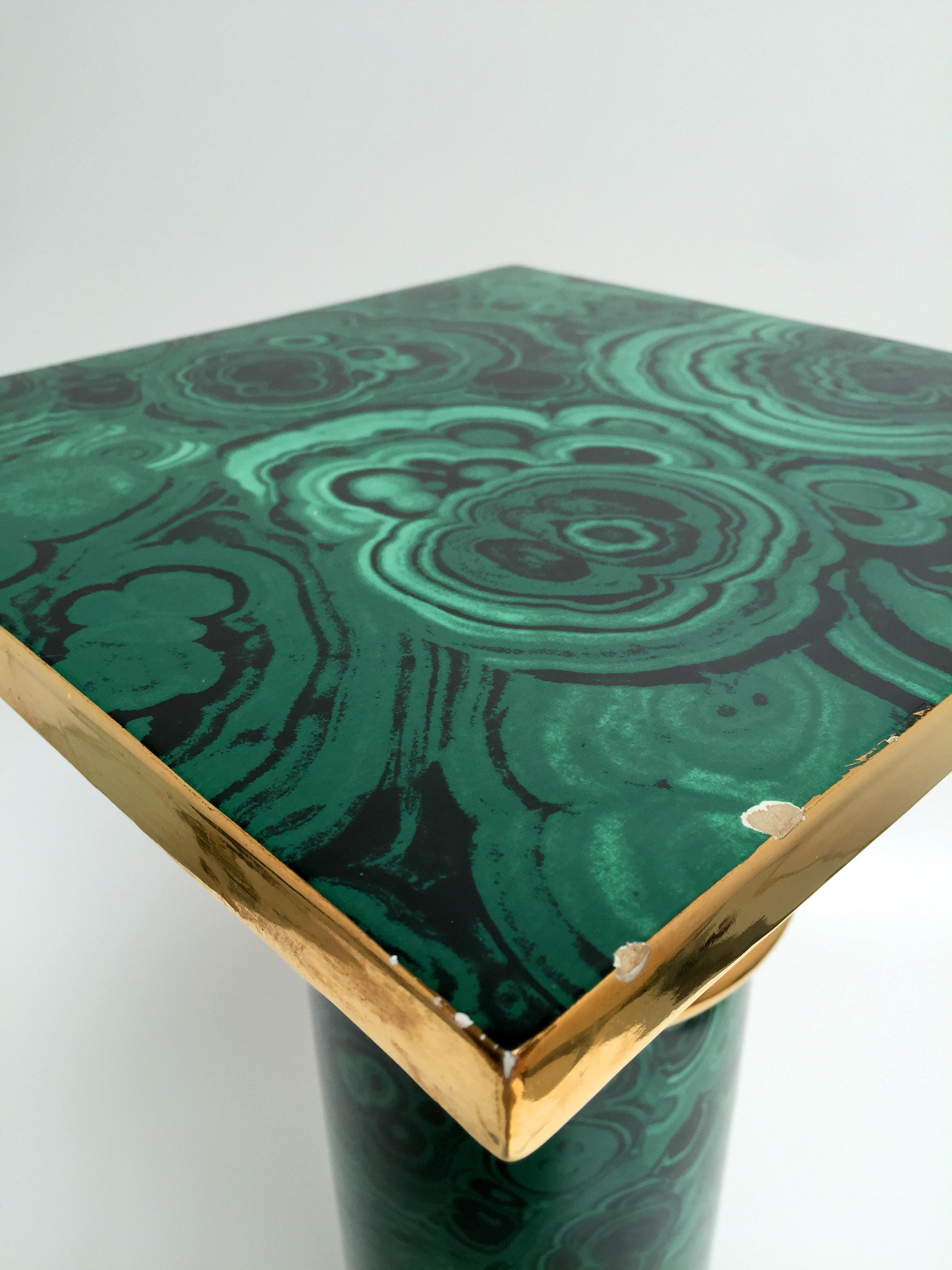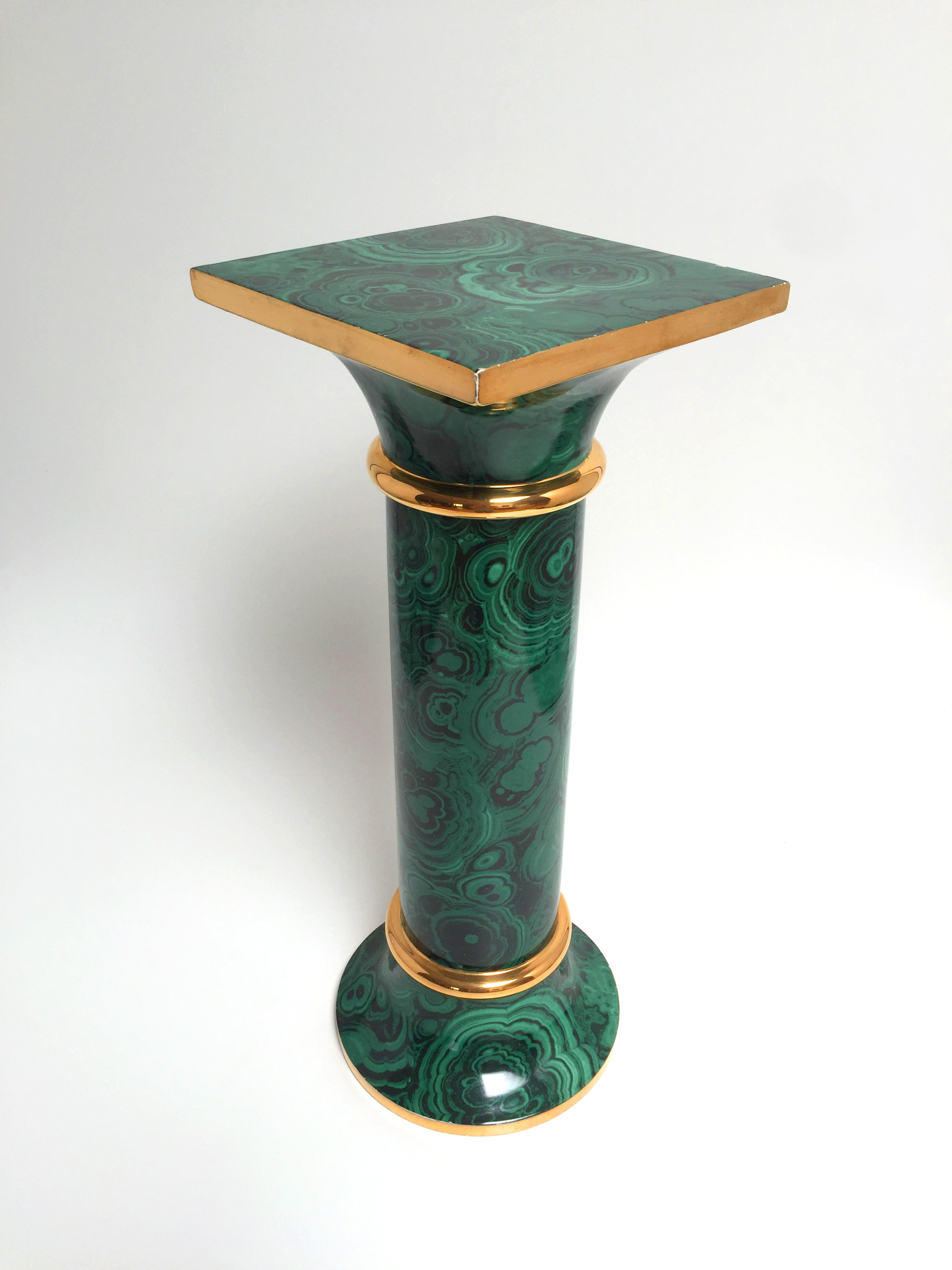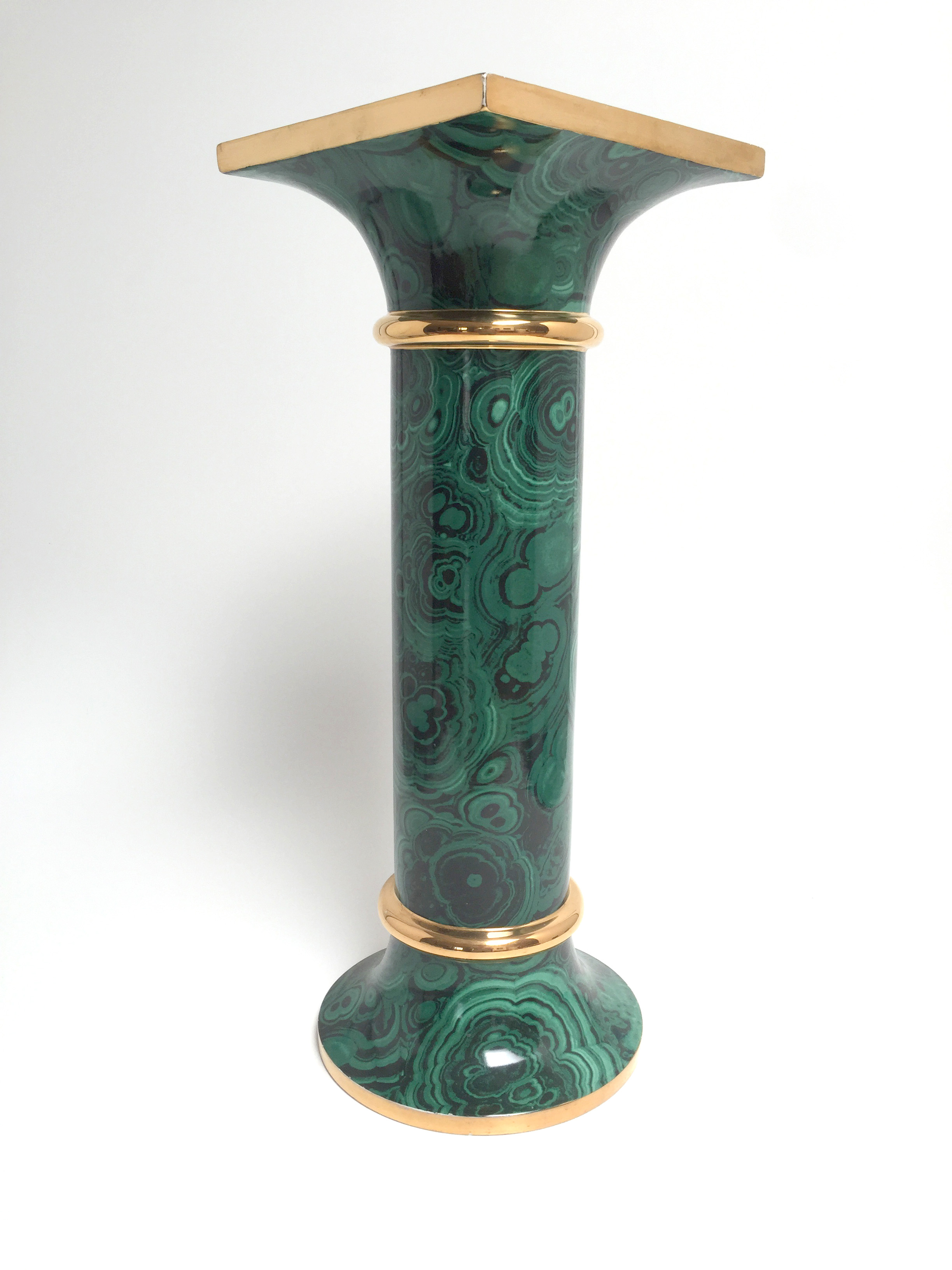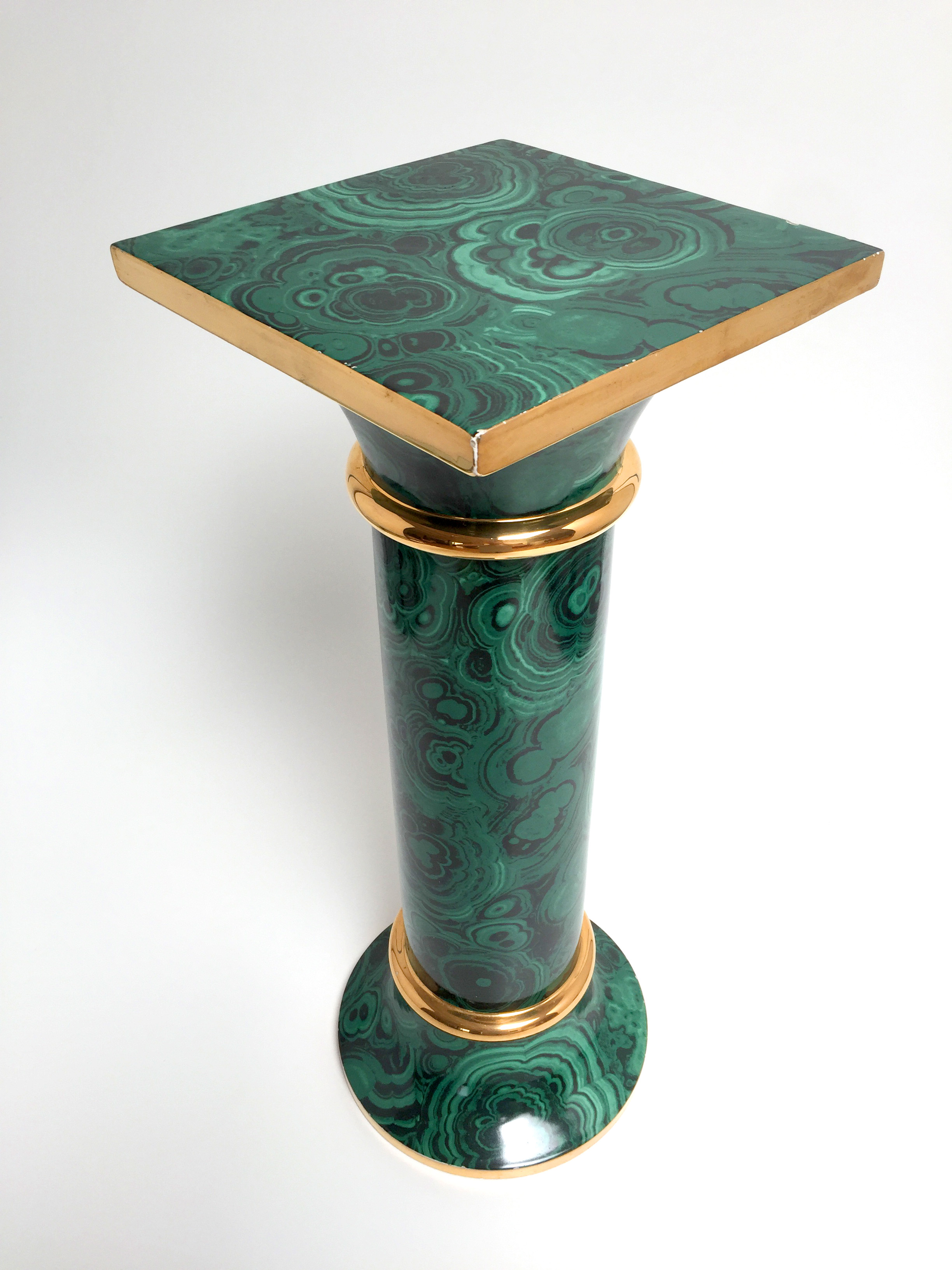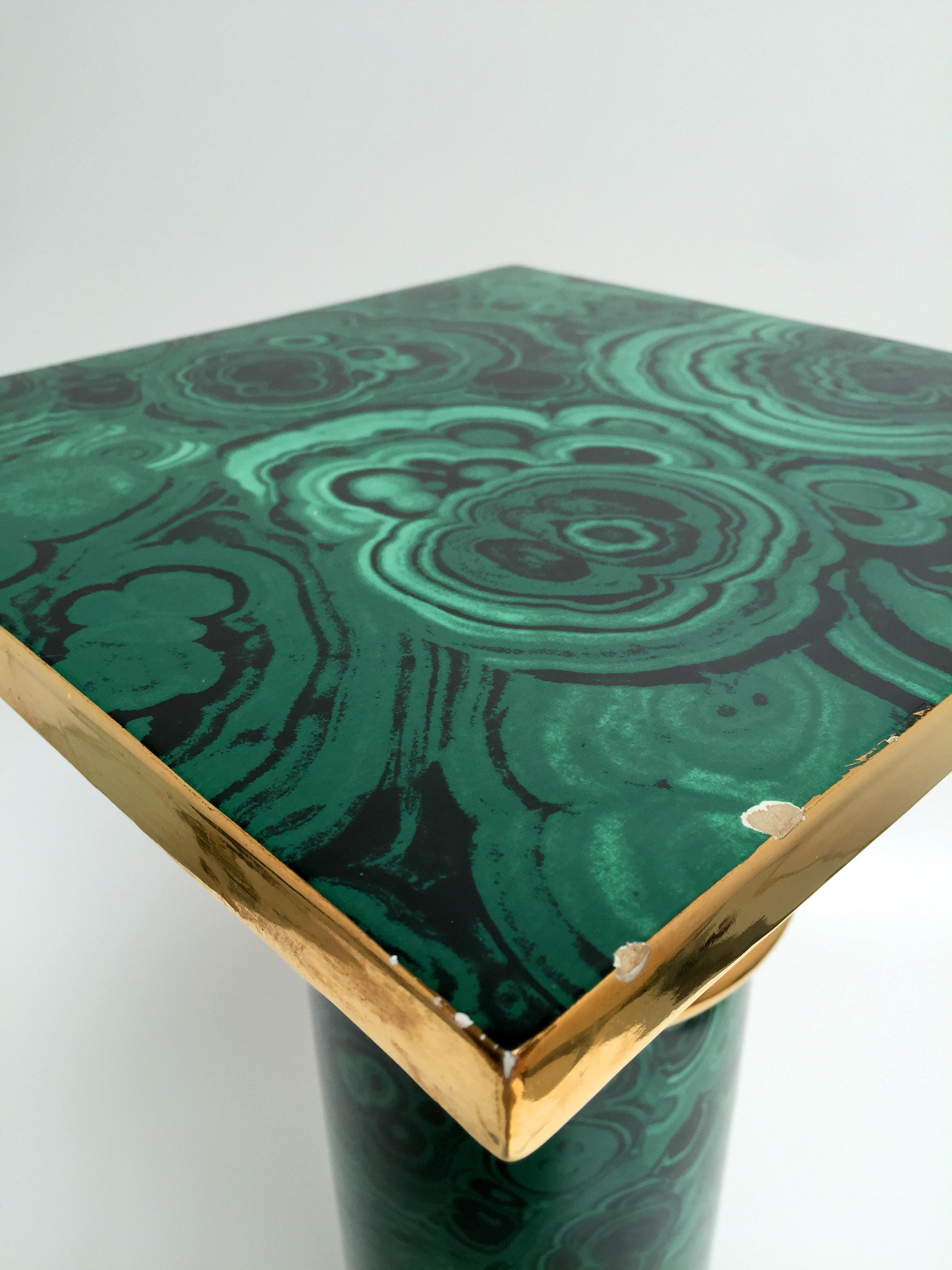 Faux Malachite Pedestal or Column in the Style of Piero Fornasetti, ca. 1960
Faux Malachite Pedestal or Column in the Style of Piero Fornasetti, ca. 1960 Glazed and gilt ceramic.
Dimensions: 27.5 x 10.75 x 10.75 in. (70 x 27 x 27 cm)
Underside stamped with "Made In Italy".
Reminiscent of Piero Fornasetti's style, this Italian pedestal features a transfer- printed malachite design on a ceramic body, with gilt edges.