Reverse Painted Paneled Mid-Century Venetian Style Shadowbox Mirror, 1960s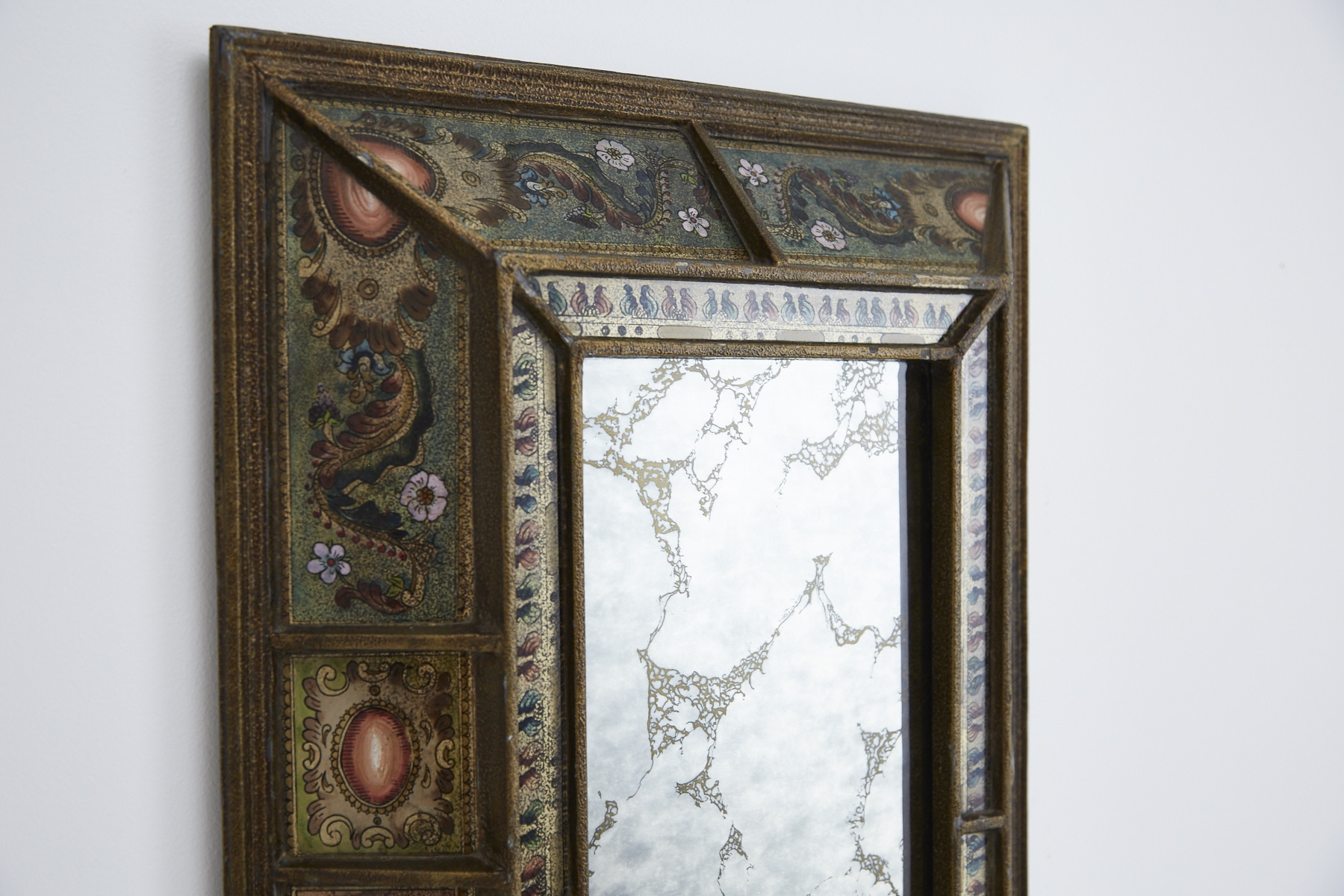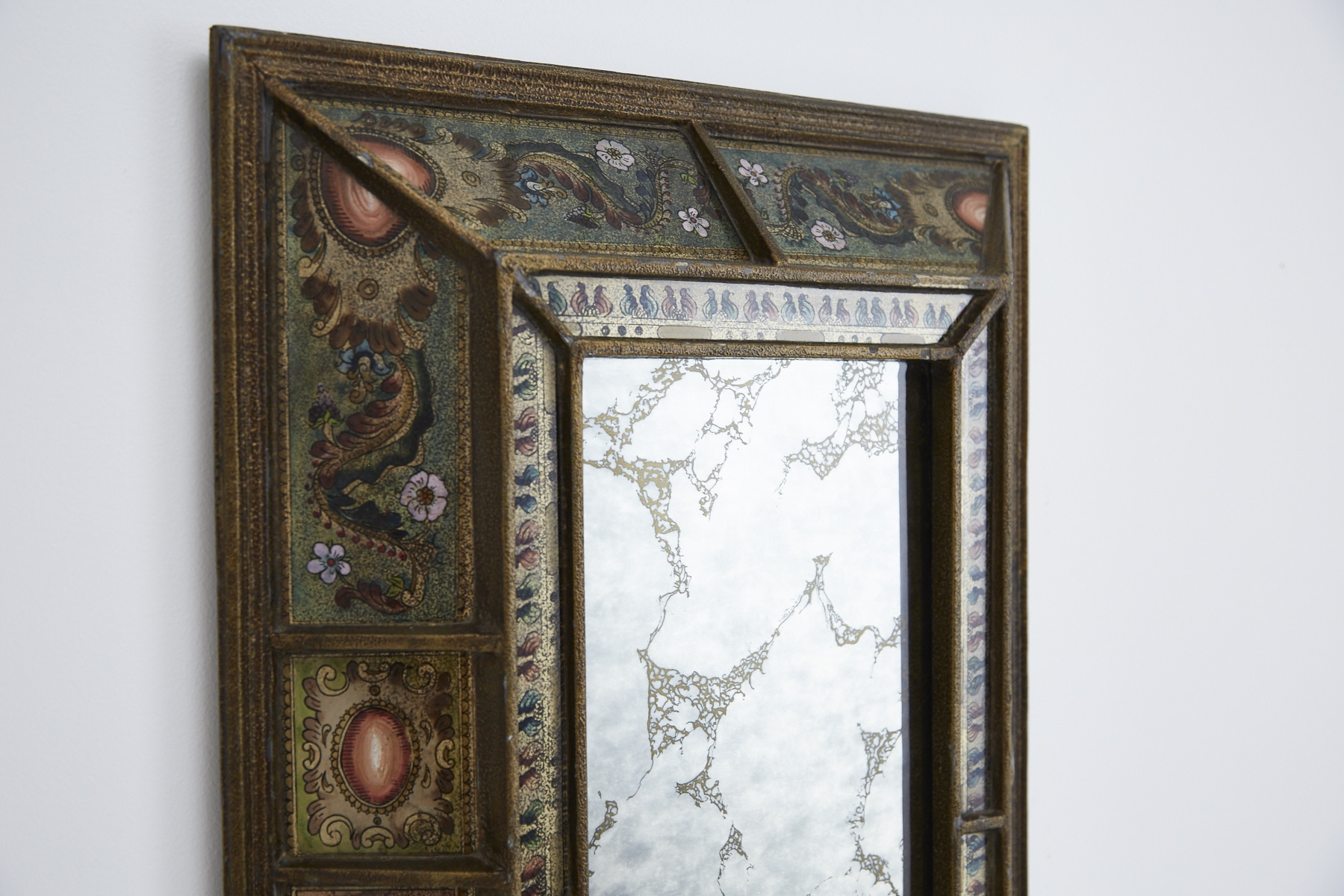 sold out
Reverse Painted Paneled Mid-Century Venetian Style Shadowbox Mirror, 1960s
Mirrored glass panels, hand-painted with decorative floral motifs, are inset into a golden wood frame with antiquing. Central mirror with stylized smoking and cracking.
39 x 19 1/2 x 4 1/2 in.
Light-medium wear throughout frame in form of crazing to finish and small chips. One painted glass panel with stable crack (see image).