"Italia" Dining Table, White and Beige Fossil Stone with Glass Insert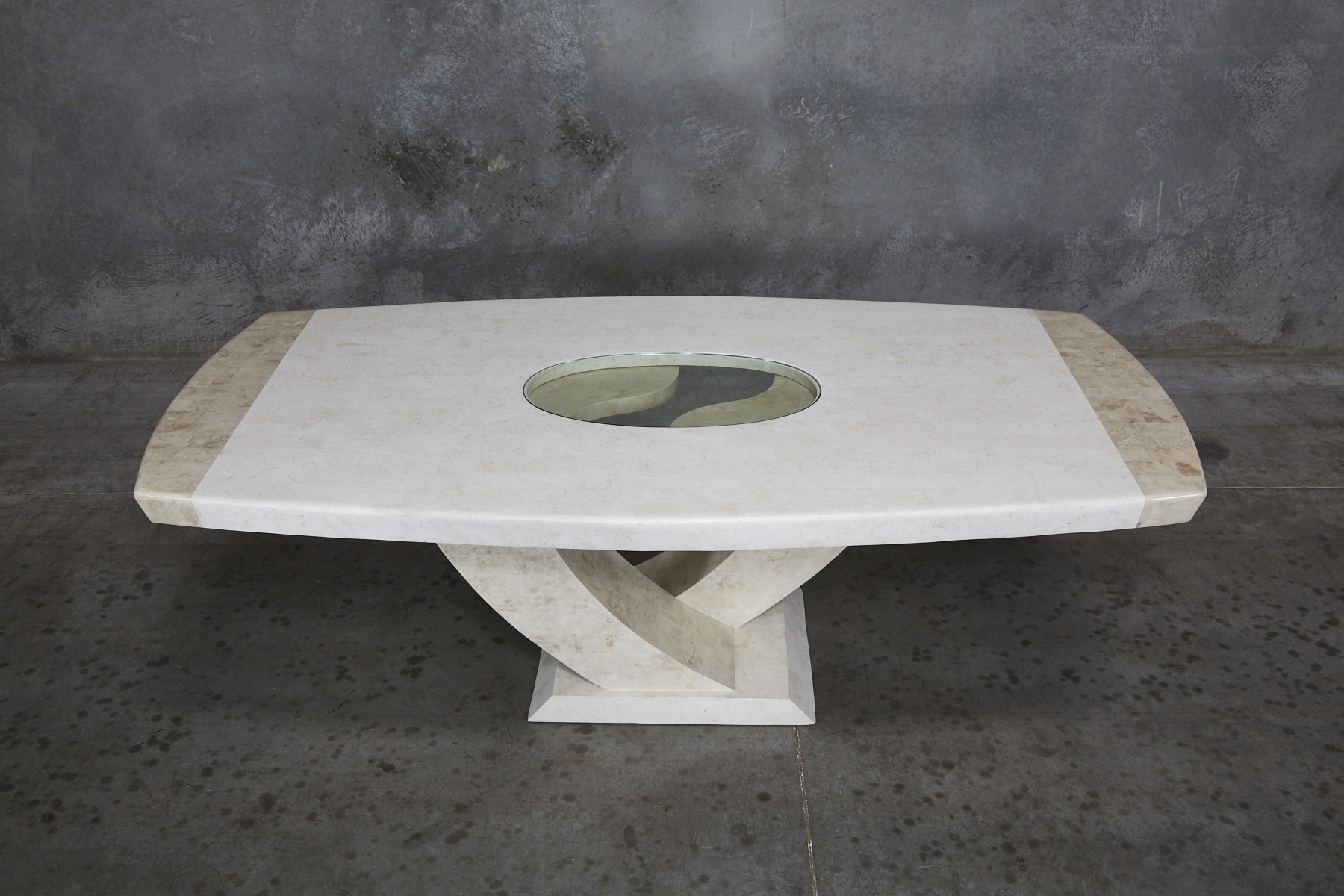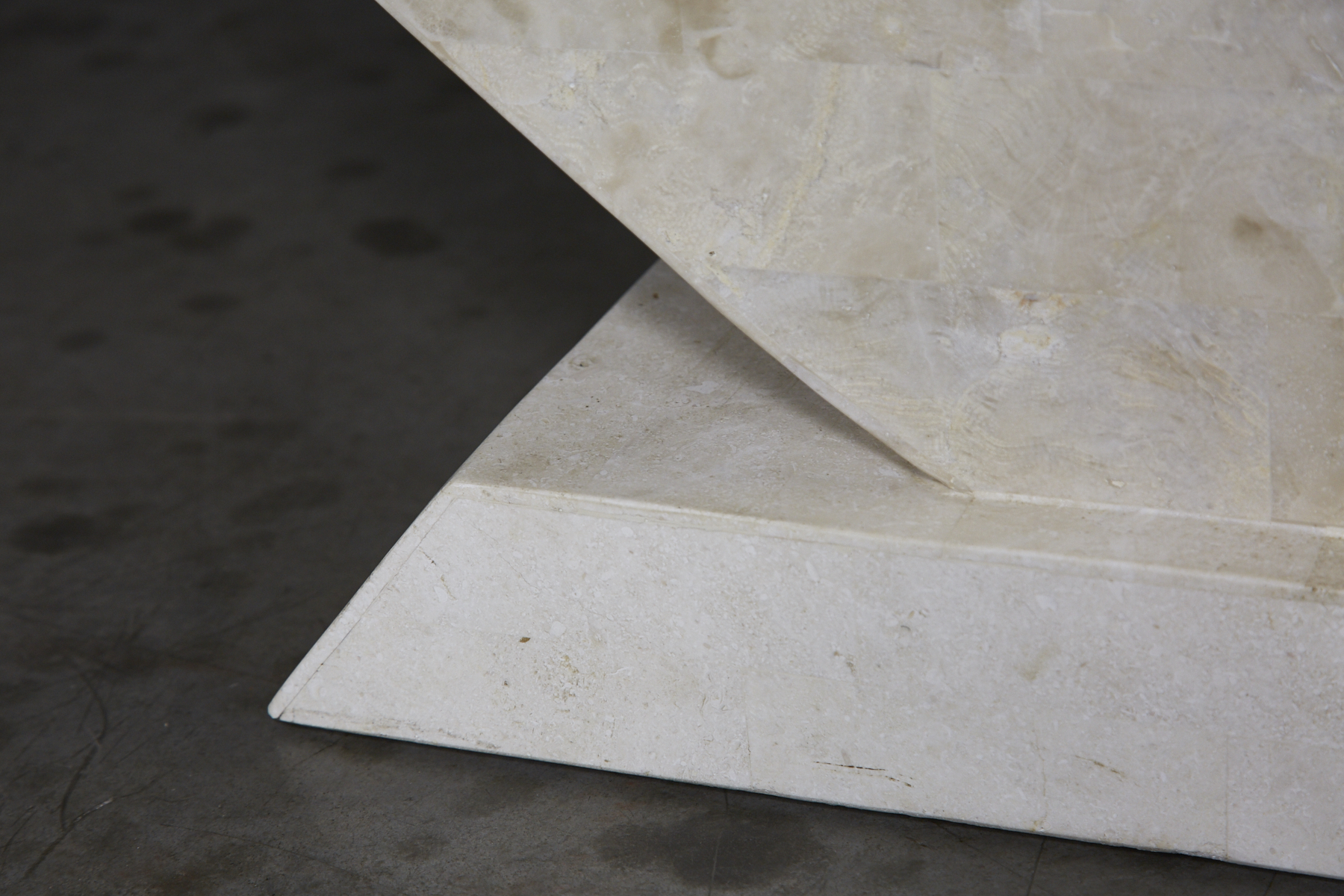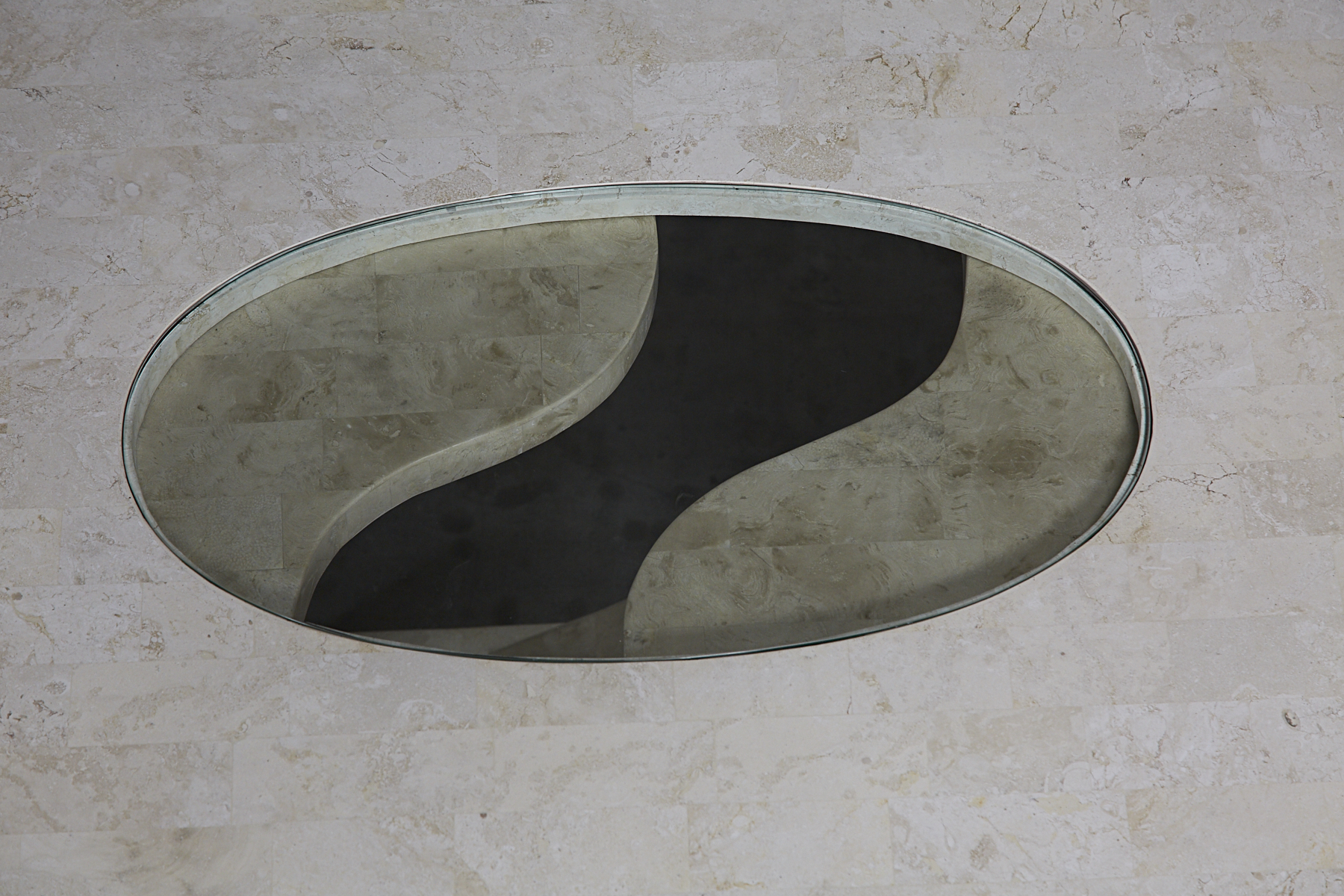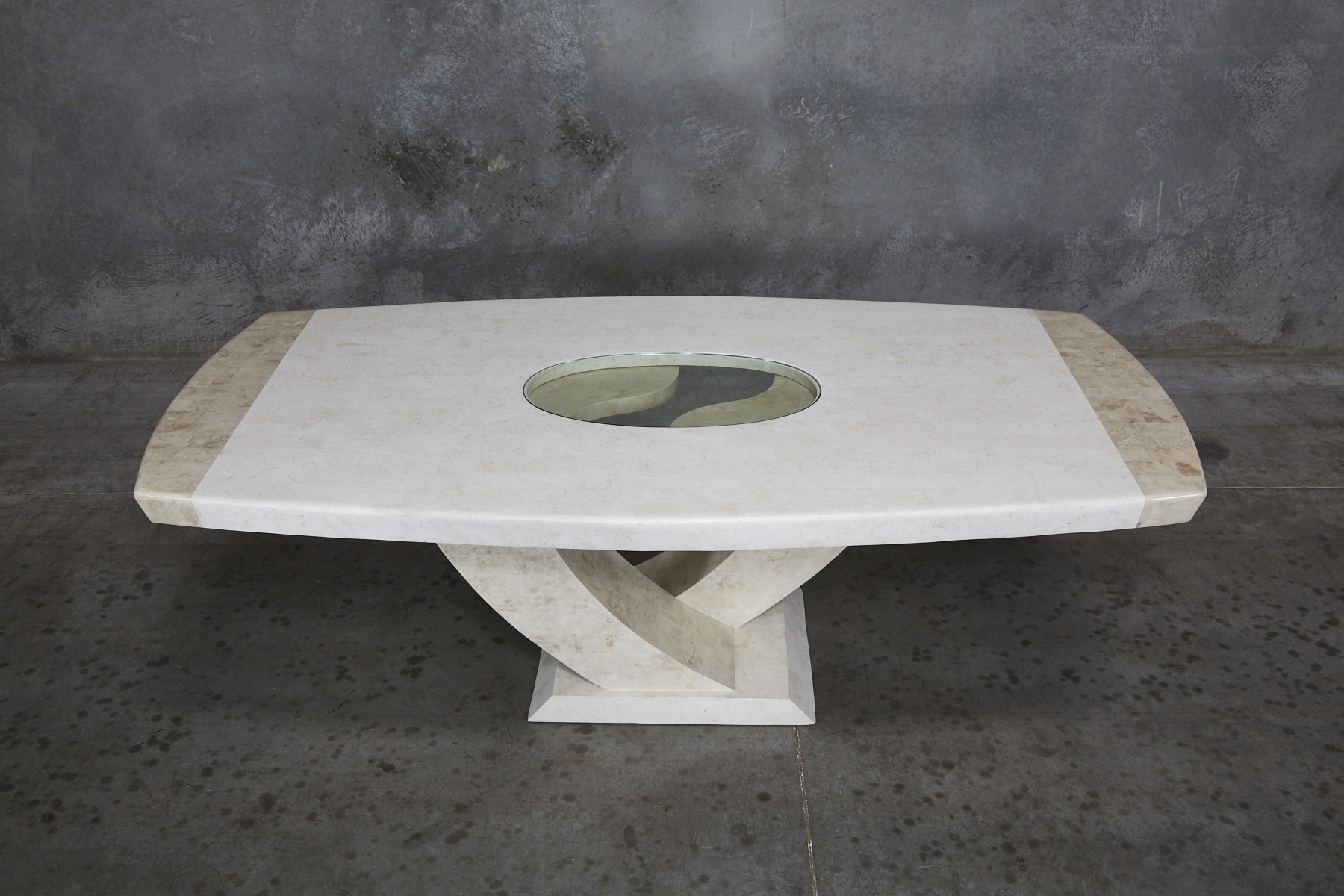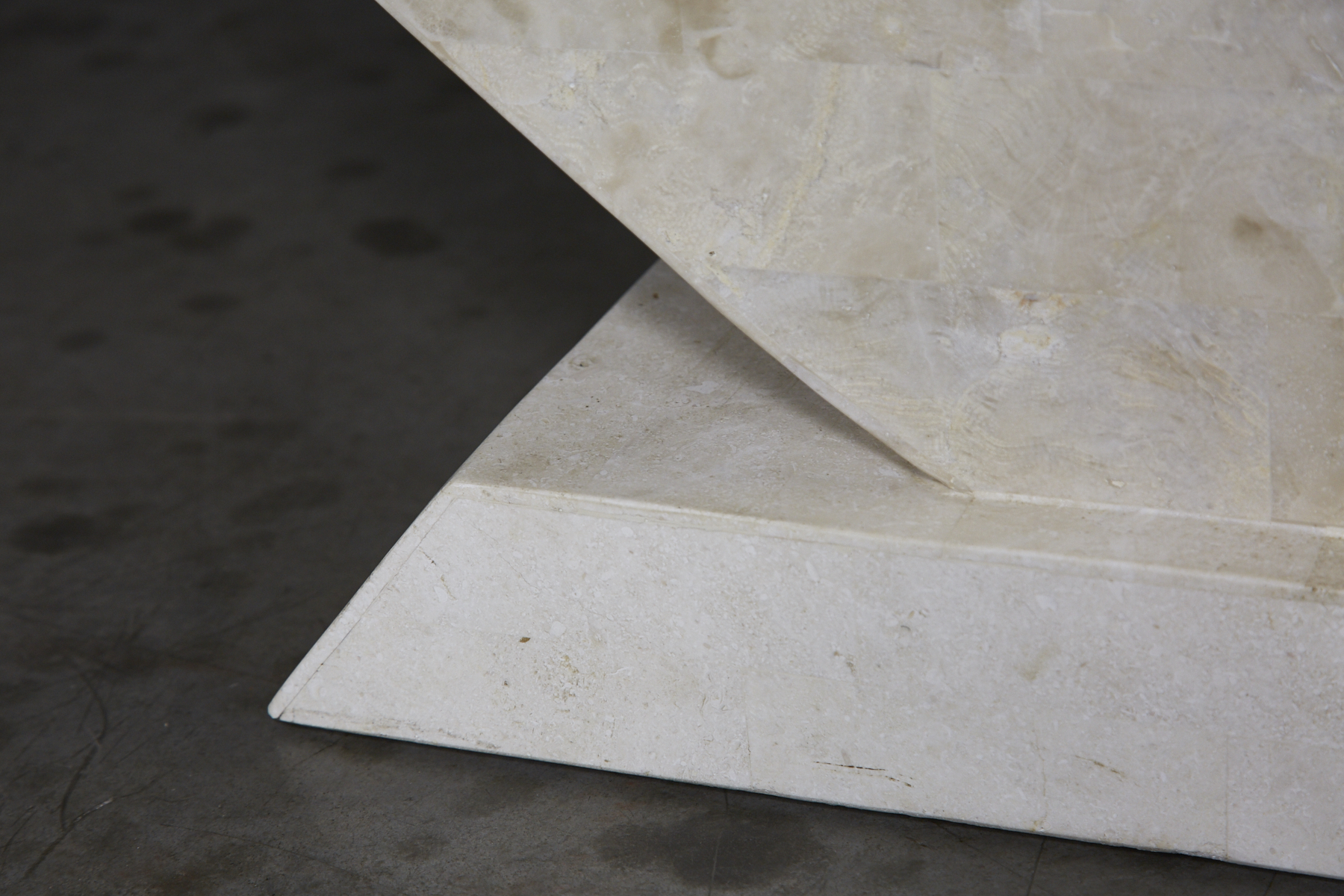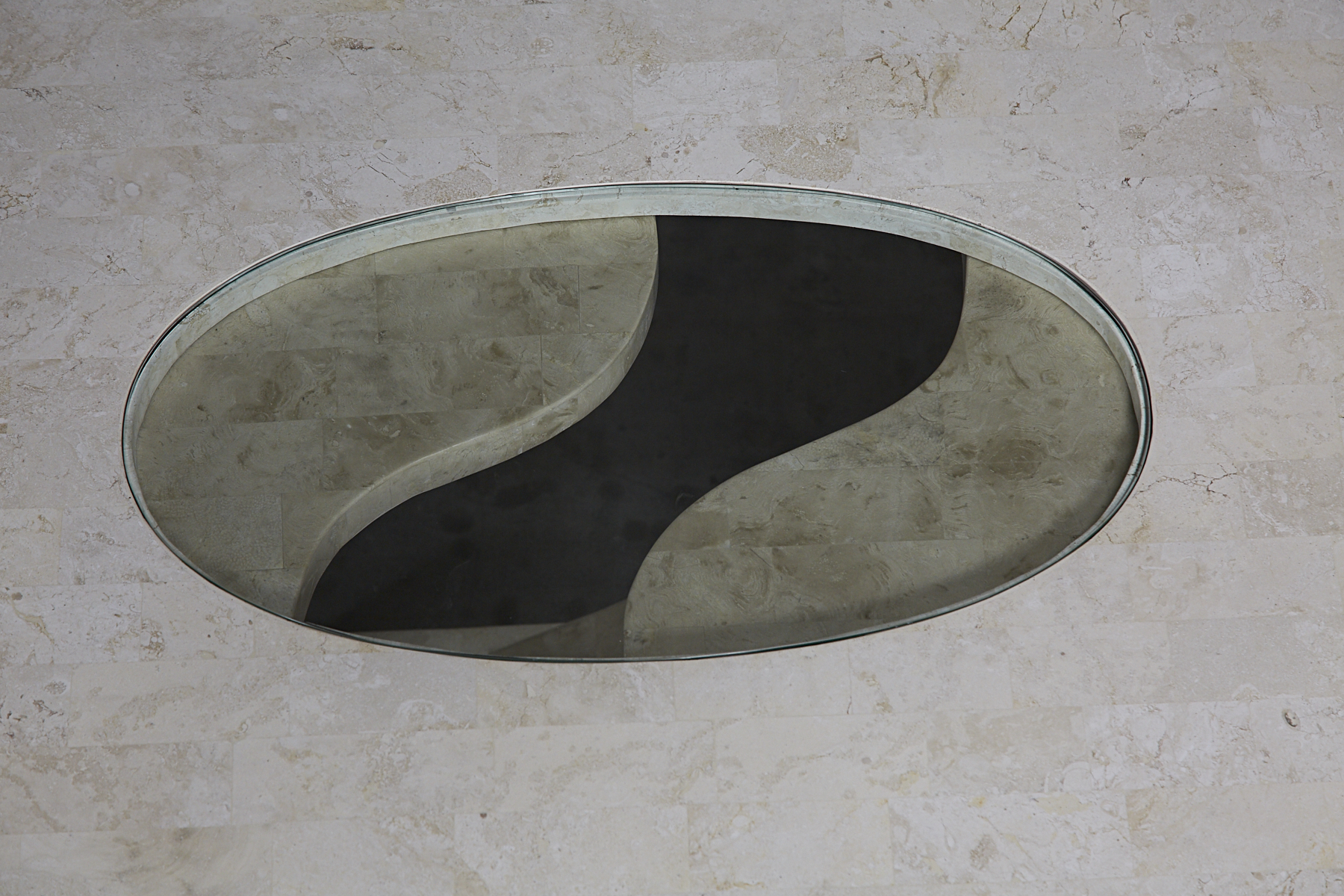 "Italia" Dining Table, White and Beige Fossil Stone with Glass Insert
Large dining table with expressive base in white and beige fossil stone finish. Tabletop has central glass insert with decorative stone detailing.
Table completely hand-inlaid with stone over a wood and fiberglass body. Finish is all natural, no lacquer or other finish.
Measures 30 x 90 x 45 3/4 in.